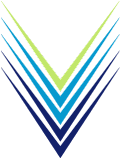 WHAT SETS US APART
THE THRIVE DIFFERENCE
Thrive is a boutique firm focused on Denver real estate and the surrounding cities. We have been helping people buy and sell homes, condos and lofts for 15+ years. For buyers, we offer tools and expertise that give you an edge in identifying and winning the home of your dreams. For sellers, our tools and resources for marketing and promotion are second to none — we get homes sold in minimum time and for maximum value. Why Thrive?
MISSION
[what we do]
Simplify and clarify
home buying and selling.
VISION
[why we do it ]
We help people
move to their better life.
CORE VALUES
[how we do it ]
Advocate selflessly. Execute tightly.
Live lightly.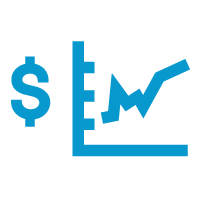 MILLION IN SALES, AND GROWING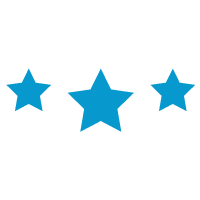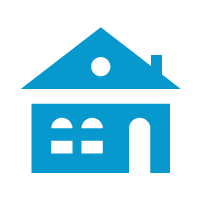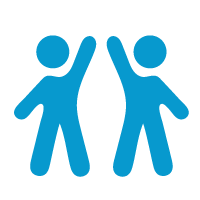 Thrive Real Estate is a world-class team of REALTORS® who look out for your best interests as selfless advocates. We're agents by licensure, but we're Advisors by belief. To us, that means we're your partners, invested in your future along with ours. Find out what makes the Thrive family unique.
Dave stuck with us for 3 years while we searched for our home. He was extremely professional and helped guide us through every step. He always made himself available to show us houses when we wanted to see them, and he is just an all around great guy. You MUST use him if you are in Denver as he is the best of the best.
As an out of state investor, Thrive's knowledge of the intricacies of the Denver investment market was crucial and a large part of why I decided to go with him. Throughout the process, they were very helpful and accommodative, doing video tours and reviews of properties, scouting and meeting a variety of people on my behalf – city officials, contractors and PMs among other things. Best of all, they were very honest and transparent. To me, this is the biggest value add that an agent brings.
Throughout the entire process of searching for a home, making an offer, and then closing, Nathan was responsive, informative, and considerate. He was an excellent advisor and was deliberate in ensuring we were informed at each step of the way, making a complex process feel relatively smooth and stress-free. We originally engaged him when we were considering properties in Denver, and when we shifted to the Boulder market, he went to lengths to learn about the market and make sure we were informed in each of our decisions. We couldn't ask for more from an agent.
Keegan was PHENOMENAL. I reached out to Keegan months before I even started seriously looking. He was not pushy, and always reiterated that my timeline was all that mattered. And  when I finally was ready to start he was an invaluable, expert, ally. He took my budget constrains seriously as well as my likes/dislikes and wants/needs. He made this process wholly about how to find the perfect house for ME. No matter how many showings or how much time it took. During showings, he would get into the crawl space (so I didn't have to get near spiders) and was always very honest and upfront about things he thought might be concerns. I ended up getting the perfect house for me at the perfect price. As a first time home buyer, I never felt alone. I felt like I had a family member in the business that knew and showed me all the ropes and secrets and got me a killer deal/house! 
David McKelfresh is an amazing realtor! He made the process so fun and enjoyable! His knowledge in the field is unsurmounted. We were talking to him day and night and he had our backs the entire process and got us our dream home for an amazing price. I would recommend David 100 times over to anyone looking  for a great experience and a great deal! On top of that he is the nicest and most down to earth person and his vast knowledge really helped us out in the fast-paced Denver market.
David Blackwell and the Thrive Team made our home search and purchase and awesome journey into home ownership. David really impressed us by always being reachable. He always responded right away either by return call or text message no matter what time it was. We did send some late messages and I was surprised at first when he responded. We soon realized this is the way David works. He always listened to our needs and wants and the listings he provided reflected that.
David was excellent to work with. He was super knowledgeable and prompt in his responses and negotiating tactics. I was a first time homebuyer and he made sure that I was comfortable and understood every step of the process. He truly had my best interest in mind. The team at Thrive was also very involved and thorough and was quick to answer any questions that I had. I would highly recommend working with David and Thrive Real Estate if you're looking to buy!
Tim came recommended to us from a friend, and we couldn't have been more pleased. Tim is super friendly, down to earth, easy to talk to, and was ready at a moment's notice to view properties, make offers, you name it. His knowledge/experience of construction was an added bonus as we would tour  homes and his insight into features, or potential pitfalls was super helpful. We honestly believe that without Tim's guidance during the negotiation process, we would not have got our dream home. After the offer was accepted the entire Thrive Team was on top of everything we needed, so we could close in just 2 weeks' time!
Working with Tracey and the Thrive team made our experience moving across country much easier! Tracey's dedication to listening to our needs and her responsiveness to scope out and look at homes for us was above and beyond. Looking for a home remotely was stressful and we made a leap of faith in Tracey and she pulled through with flying colors. Not only was she a great realtor, but she connected with us personally which made our moving and buying experience much smoother. We would highly recommend Tracey and the Thrive team to any home seekers!
I and my family had a great experience with Matt and the Thrive team. We had to sell my parent's home due to the death of our father and Matt went above and beyond to help in whatever way he could to make the process easier. He communicated frequently, giving updates and guiding us with his  expertise. He did more in managing the process from clean up to sale than could have ever been expected of him. He was a blessing in a tough and complicated circumstance and we are very thankful for the level of service, guidance and expert knowledge he brought to our experience. The rest of the Thrive team was exceptional as well, giving guidance, superior customer service and prompt responses and attention to detail. We would recommend the Thrive team and specifically Matt Clark for anyone needing an outstanding agent for their sale or purchase.
dave
Some Highlights Buying a home can be intimidating if you're not familiar with the terms used throughout the [...]
dave
Around this time each year, many homeowners decide to wait until after the holidays to sell their houses. [...]
dave
There's no doubt 2020 has been a challenging year. A global pandemic coupled with an economic recession has [...]