How's The Denver Real Estate Market?
Whether you are buying a home or selling a home in the Denver area…
…it's much more fun to track mountain conditions (may we recommend a good snow report?) than to try to track the mountains of data relating to the greater Denver real estate market.
Nonetheless, those real estate trends affect your bottom line. The good news? That's what we're here for. Your Thrive Advisor tracks all that detail (we're nerdy like that!), and we can send you a snapshot anytime you need it. Have other questions? Contact us now.
Why Track Real Estate Trends?
In short, tracking the Denver real estate market puts power in your hands. But to understand Denver real estate trends, you need a simple, straightforward, powerful way to stay on top of the ever-changing real estate market. This data helps if you're:
Buying a home: You don't want to overpay, and you want to buy in an area that has the potential for future appreciation.
Selling a home: You want to stay on top of when might be the best time to sell your home, and follow what your home is worth.
Either way, fill out the form below and get the data you need to be informed and the foresight you want into current and future real estate trends.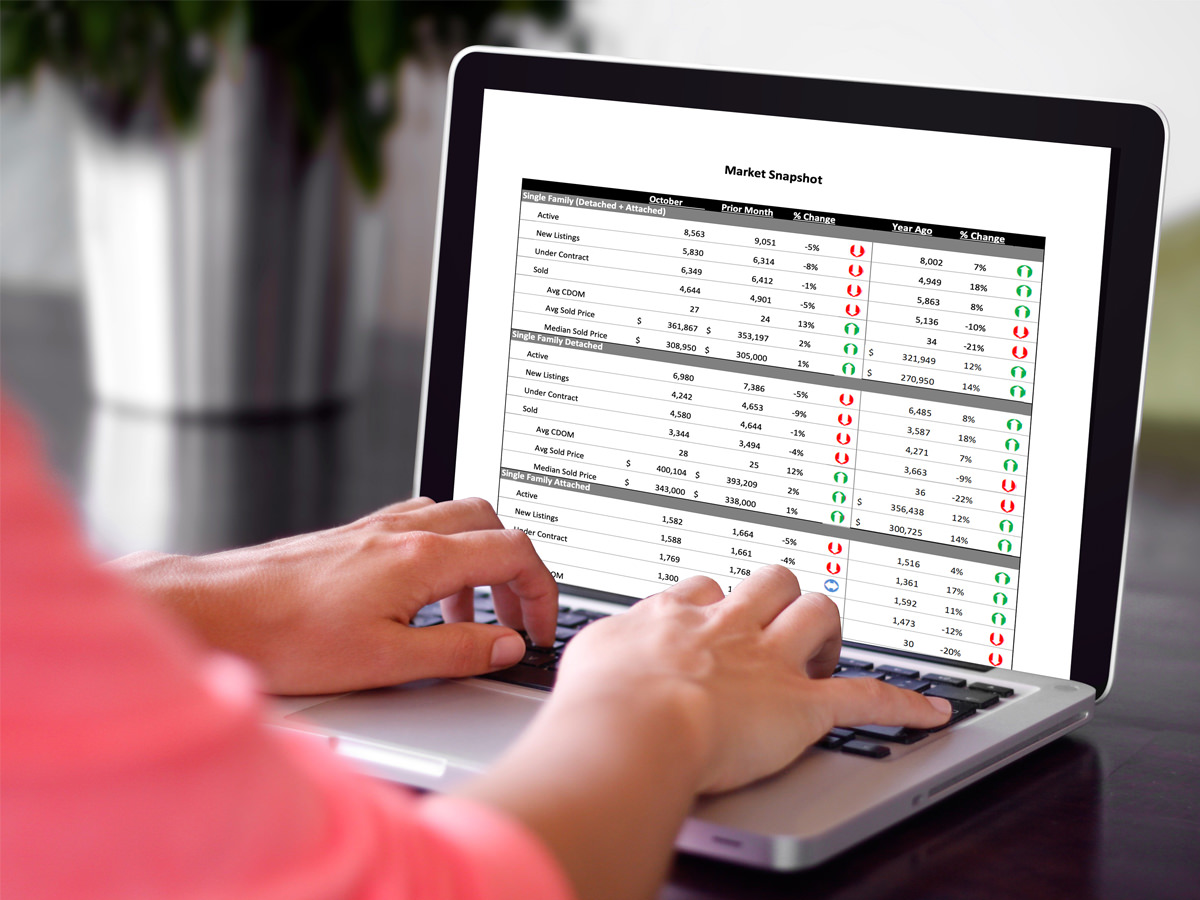 Get Your Market Snapshot Now!
If you'd like to explore specific neighborhood stats and trends, please click below.
Check out Denver homes for sale —