Building a new home can be an amazing and yet exhausting experience.
Building a custom home, semi-custom home, or purchasing new construction involves so many options and opportunities. Embarking on a new build home project gives anyone a lot to learn — and your Thrive Advisors are here to help. Contact us.
What Are Your New Home Options?
Building a new home offers so many options. You've probably heard these terms, but we help simplify and clarify the options here.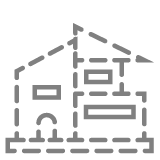 Custom homes offer the most versatility, but they're also the most cumbersome new home construction. A custom home not only doesn't exist yet; it hasn't even been thought of yet. You start with a blank canvas, literally. You work with an architect, designer, builder, general contractor and superintendent.
Semi-custom homes are a nice alternative that don't require as much planning, yet still offer a lot of flexibility in design and finishes. These homes don't exist except on paper. The architectural drawings are complete, and the overall layout and design is done. You still have the ability to select finishes and tweak details like light placements.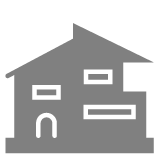 The "spec home" can be a good choice for people who do not want to "start from scratch" but still want to choose their end finishes, like tile, countertops, cabinets, wood stain color and carpet. Very little else can be changed with these types of new builds, because they're done or almost done — but you can take delivery sooner.
Is a New Build Home Right for You?
Many people jump right into questions about costs and timelines. However, we have found that the best place to start is to ask yourself questions that reveal if you are a good fit for a new build. (Yes, believe it or not, some people just are not good fits for new builds. That's OK! The Denver real estate market includes many home options. Try our Home Search to see them.)
Before committing to building a home, ask yourself:
Do I want to build a custom home from scratch, or do I want to build a home that has already been designed?
If the former…
Do I have financial reserves 15-25% in excess of the build budget?
Do I have 3-5 months of flexibility beyond the typical build schedule of 12 months?
Am I ready to commit 12-15 hours a week toward building a home?
There's no right answer for everyone. Your home can be as unique as you are, which will take a lot of time to create — or on the other end of the spectrum you can put your personal touch on a home with less initial time and energy. The choice is yours. Whatever you choose, we'll guide you through the process.
How Your Thrive REALTOR® Can Help With a New Build Home
At Thrive, we take a hands-on approach to helping you choose your best home-buying option.
If you are interested in Custom Homes or Semi-Custom Homes, we introduce you to several builders. You can speak with them directly about their process and their product.
If you are more interested in a Spec Home, we introduce you to developments in and around Denver that are the best match for your needs (size, price, location, schools, commute, etc). We'll also connect you with the Design Specialist at each.
Through our experience working with hundreds of buyers each year, we'll guide you through the process of your choice. Each step of the way, you will have the guidance and comfort of your Thrive Advisor at your side.
From pre-planning, to the contract phase, to the upgrade phase, to the inspection phase (yes, new build homes need inspections too!), all the way to the final walk-through, closing and beyond, we will guide you from start to finish.
To help us understand your needs, please fill out the form below: